Is your anniversary coming up? Get creative with one of these gifts.
Table of Contents
A couple's anniversary is a special, heartwarming occasion that will probably bring teary eyes. It only gets more special when you look at the divorce, and separation rate. No kidding; Marriages and relationships are constantly battling turbulent tides. So whenever a couple clocks an extra year or hits a milestone jubilee, it must be marked with something; a gift, an item to stand as a symbol of the journey so far.
We have therefore put together a list of ideas, by category, to get you started. These gifts are sure to make the occasion all the more memorable and even rekindle the spark.
Skylight Digital Picture frame
Digitally displays family photos and best memories.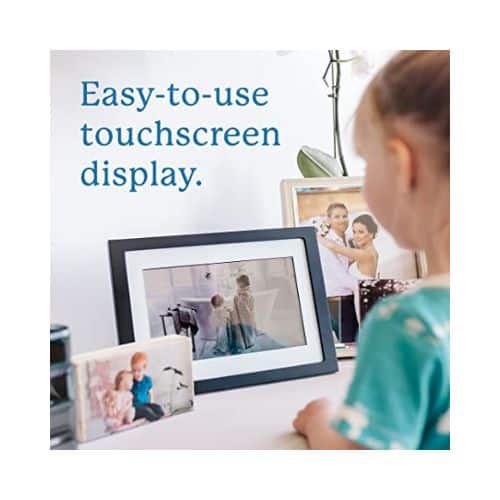 Buy it!
Nomsum Apron Set
Beautiful quality for kitchen couples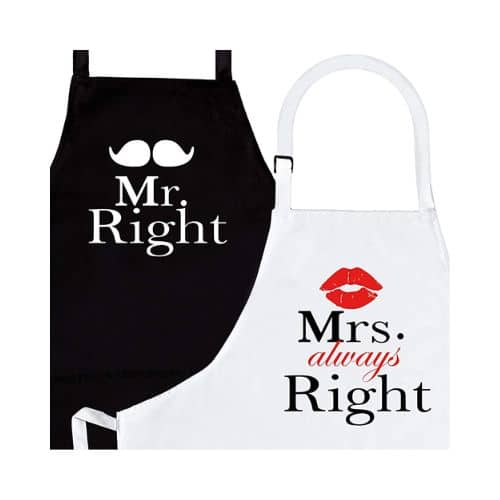 Buy it!
Yingyang Bff Couples Pendant
Super affordable and cool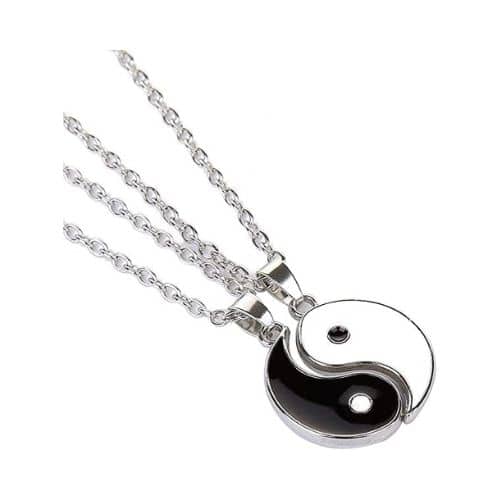 Buy It!

Stainless Steel His and Hers Wrist Watches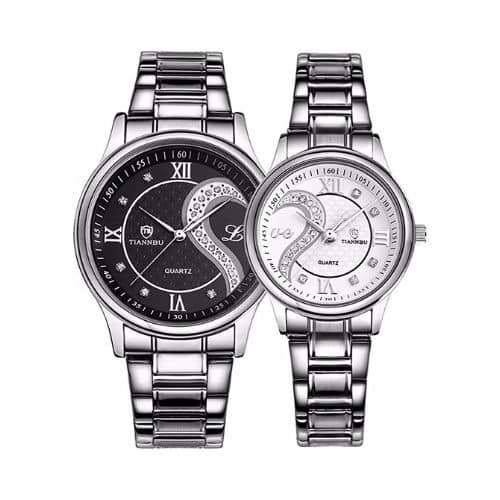 What time is it? It's romance — o'clock… While we do not recommend using this pickup line, we do recommend these bling — bling, luxury — style wrist watches. Top quality, stainless steel plated with a heart design, this is fashionable on all fronts. It is the perfect present for a classy couple's anniversary. Get it from Amazon
Rustic Wood Anniversary Tea light Candle Holder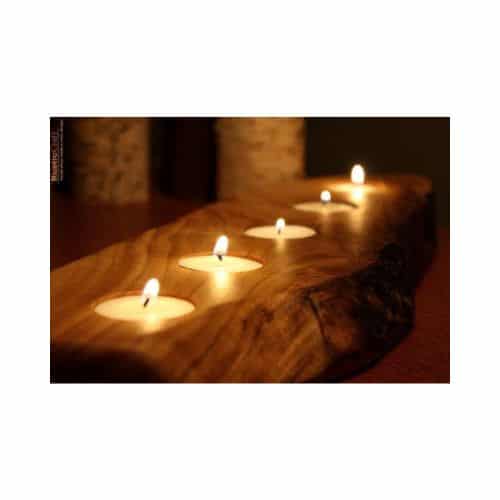 This beauty gives you five times the romantic ambiance to set the mood in the home for an anniversary date night. The rustic candleholder can house up to five candles. One could go as far as lighting five different scented candles. As long as there are no flammables close by, this gift can be used to the maximum. Get it from Etsy 
 Matching Morse code bracelet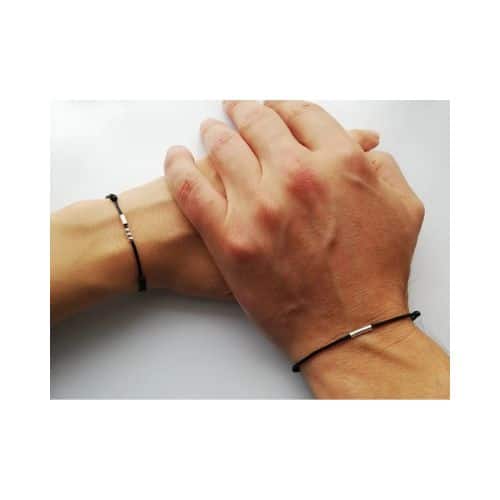 How many people actually know how Morse code works? That just makes this even more special because the couple would likely be the only ones around who can tell what their super awesome bracelet says. You choose the message you want and rather than printed or engraved like other bracelets, it is written with dots and dashes. Uncommon and amazing is what it is. Get it from Etsy
Nomsum Apron Set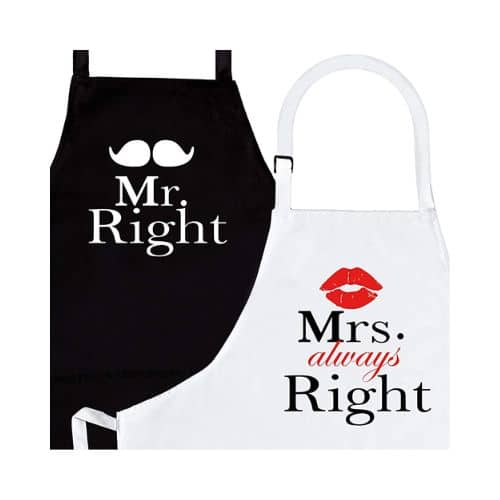 This particular apron set will bring a smile to the face of whoever sees it. Water — proof and oil — proof, this creative, matching apron set is a fun way to drag him into the kitchen. Kitchen chores just got romantic. It instantly turns the kitchen into a fun place for the couple. Get it from Amazon

 DasyFly My Side and Your Side Pillowcases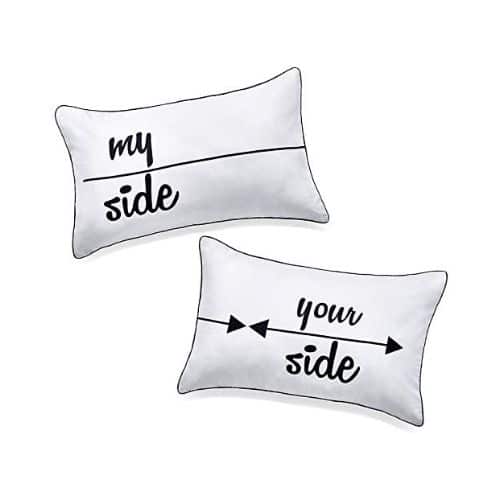 The bedroom is, arguably, where couples have the most fun. Gifting them this for the anniversary will make sure that fun stays alive. In addition to providing a supreme feeling for the head, at least, now, everyone knows their corners during pillow fights. There has never been a more romantic battle line. Get it from Amazon 
Kiss Cat Coffee Couple Mug set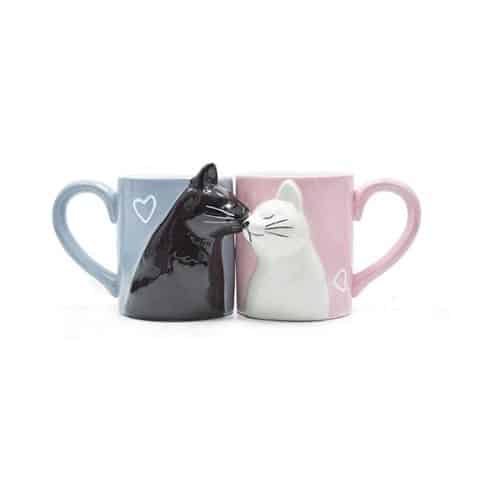 This is only the purr — fect gift for feline — loving couples. Side by side, the cats kiss and apart, they each look sad. This is more than just a mug; it is a ceramic statement symbolizing the affection of a couple. It is such a unique item, one every couple would be thrilled to receive. Get it from Amazon 
Coodle Pillow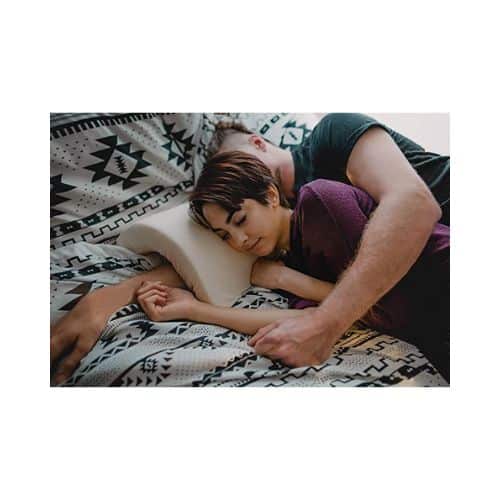 Let's face it; finding the right cuddling position for both parties can be tasking and uncomfortable. Ever heard of the cuddle pillow? Unlike your everyday pillow, this is designed to make cuddling and snuggling a very comfortable experience. This pillow can be used in ingeniously intuitive ways. On his/her lap or arm, you can rest your head without bothering about halting blood flow to the limb. The soft curvature of the pillow allows the neck and head, rest at ease while sleeping. Every couple would appreciate this for real. Get it from Amazon
Bond Touch Pair Of Bracelets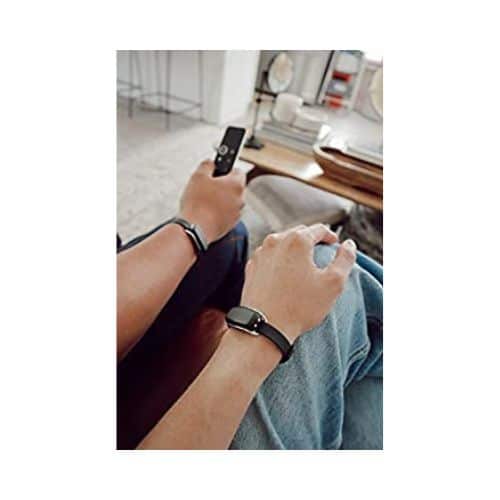 If the couple's love language is physical touch, then this is as close over a distance as they get. This bracelet transmits a lover's touch even over continents, keeping the couple connected always.  Now they will never be apart even when they are apart. Get it from Amazon

50th Anniversary Photo Album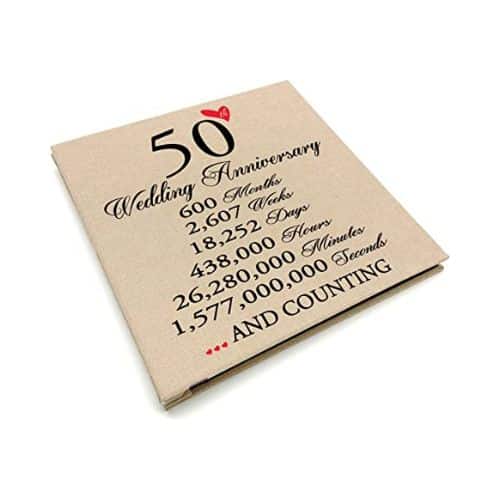 The golden anniversary is often marked by a nostalgic look back at the journey so far and that is what makes this gift a perfect fit. The couple can fit in all the memories, the friends, the places, children, and previous anniversaries over the years, to tell the story of a beautiful union. It is a gift their children and grandchildren will cherish for years to come. Nothing beats nostalgia. Get it from Amazon
The Anniversary Journal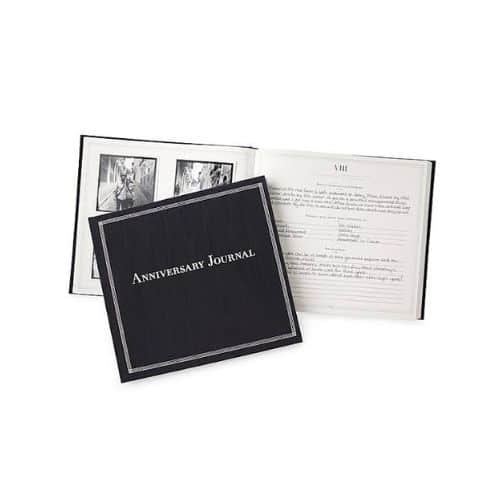 Anyone who has gone on a 50 — year journey has quite a story to tell. What better way to mark the golden jubilee than with an opportunity for the couple to note down the greatest and most challenging moments of 50 years. This journal is customized to accommodate the 1st to 60th anniversary. This makes it perfect for the 50th anniversary. It will not only take them down memory lane to relive the good old days, but it also allows them to document memories over the next 10 years in real — time. Get it from Uncommongoods
Vow Books Set of 2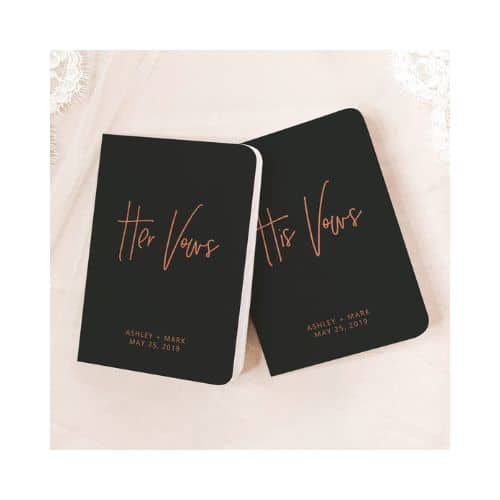 Everyone makes vows but few can last half a century and that's why this item is more than just a gift. The couple can rewrite their vows or make new ones. It has 24 pages to accommodate the priceless reminders of the commitment that has brought the couple through 50 years. They will treasure this for as many anniversaries as they have left. Get it from Etsy 
Matching Secret Message Wedding Anniversary Gifts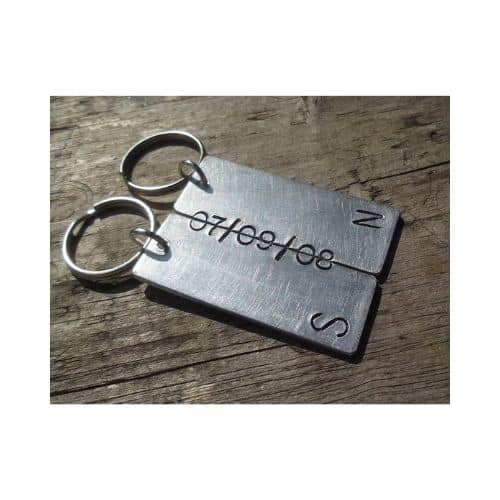 One lovely thing about being married for 50 years is the ability to understand each other's secret messages and signals over the years. Here's a chance to encode a secret message into a key chain that will be split in two. Each person holds one and the message is only readable when both parts are together. Separated, only the couple know what the engravings mean. It is a fun and memorable gift for a couple who have been through 50 years of 'a lot.' Get it from Etsy

Leather forever rose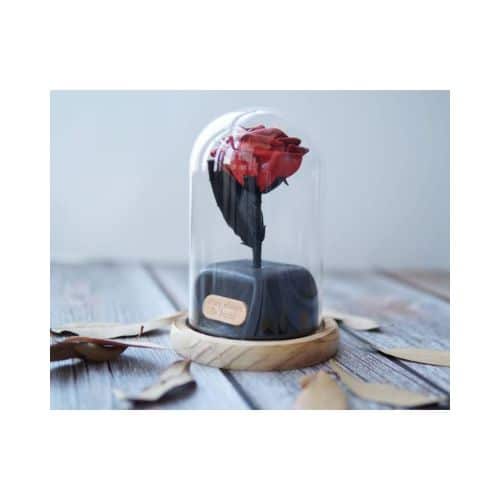 Are you looking for a symbol of beauty that lasts forever because it is made of leather? Search no more. This leather rose is sure to outlive its owners. As an anniversary gift, it symbolizes an undying love packaged in a worthy glass dome. It is the ultimate eye — catcher for leather lovers. Get it from Etsy
Custom leather valet trays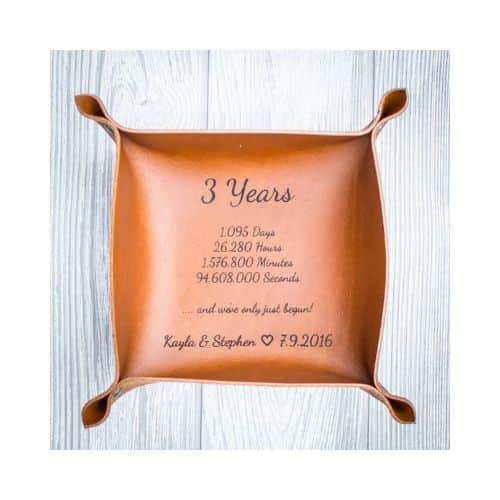 Apparently, leather gifts are the tradition for a third anniversary, who knew?. Well, third anniversary or not, leather never goes out of style and for your favorite couple's anniversary, this personalized leather tray cannot go wrong. With beautiful high — quality leather, your message and your date of choice are engraved into the tray in your preferred font style. Get it from Etsy
Handmade Buffalo Leather Duffle Bag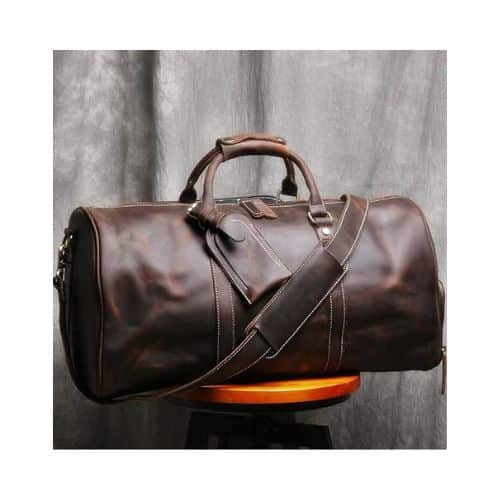 Are you planning a vacation or getaway for the couple? This duffle bag is remarkably classy if you are sticking with leather. Handsome as it looks, it is made of fine quality leather and comes with a shoe compartment. Although a bit pricey, this badass beauty guarantees value for your money. Get it from Etsy
Leather scrapbook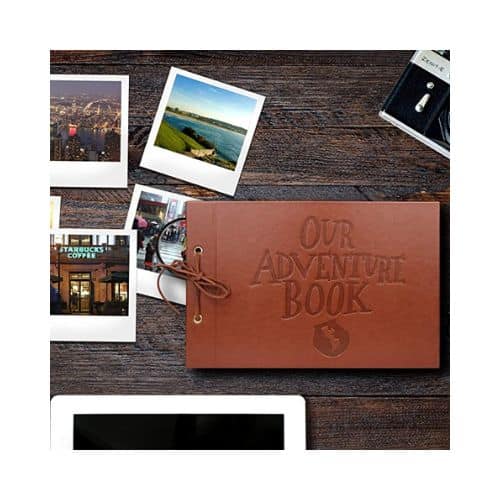 A picture is worth a thousand words and this scrapbook is a collection of over 100 pictures. This beautiful leather — covered scrapbook is the ultimate couple's memory bank for all adventures done and undone in words and pictures. If given as a third — year anniversary present, it will serve for years to come, recording memories and telling a thousand stories. Get it from Etsy

Personalized Modern couples bracelets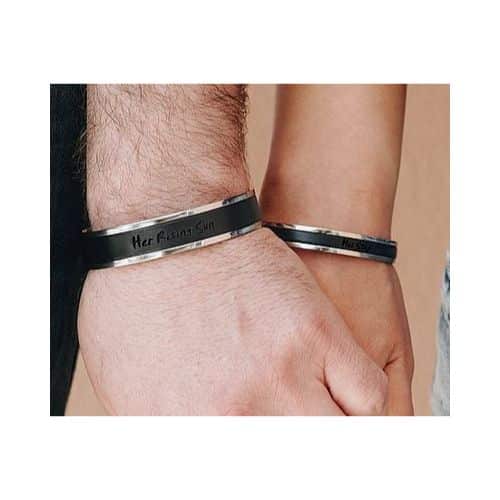 Bold black and steel cuffs; there is hardly a better way to say happy anniversary to a badass couple than this. The black leather inlay is personalized so the couple can have their favorite catchphrase engraved on it. Get it from Etsy
Memory keepsake box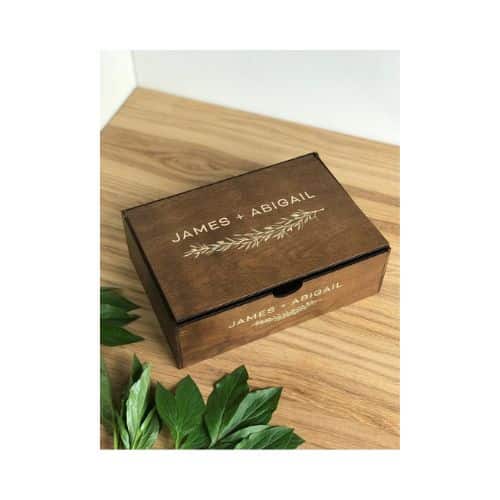 Few things get more personal than a keepsake box and when it is customizable, it just becomes priceless. As if the things inside would not be sentimental enough, the box can be personalized with the couple's names engraved at the top, giving the box even more sentimental value. It will be something the couple and their children will look through over the years. Get it from Etsy
Matching photo keychains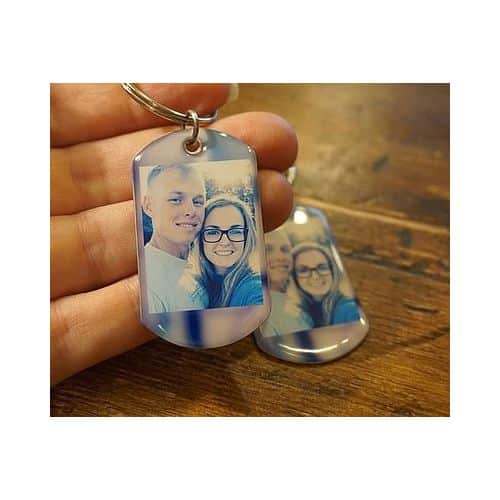 This keychain takes a further step with personalization. Unlike other gifts that use engravings and customizable phrases, this one allows you to use a photo. The epoxy touch ensures that the photo does not fade over time so you can show it off for as many anniversaries as possible. Get it from Etsy
Heart — shaped couple photo frame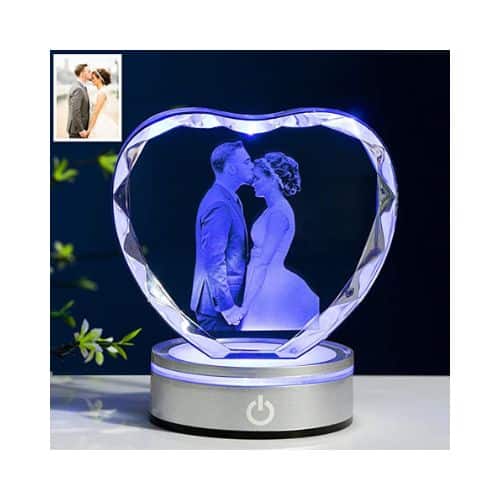 Just look at this beauty; simple pictures don't do justice. Try this 'crystal heart photo' gift. Mark a landmark with a landmark gift. Even amid several anniversary presents, this uniquely designed crystal stands out engraved with a photo of your choice in 3D. Reviews say it looks good in the dark too. Get it from Amazon

Mr and Mrs Wine Tumbler Set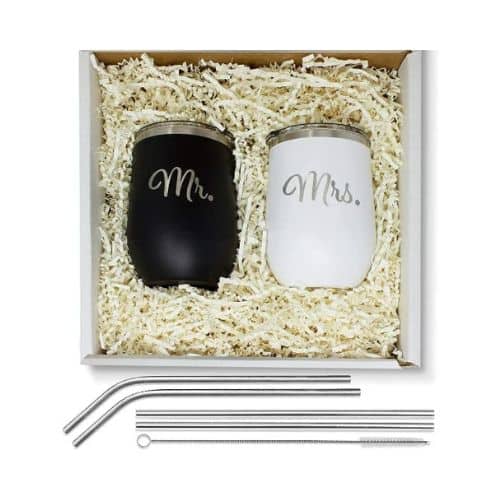 Do You know why this gift is perfect? It's because the drinks bring back all the memories and memories bring back memories. 10 years is a lot of memories and ending the anniversary day doesn't get better than reminiscing on old times with a 'Mr and Mrs glass' of wine. Just like fine wine, the anniversaries will get better with age. Get it from Amazon 
Sleepwish Mr and Mrs Bedding Set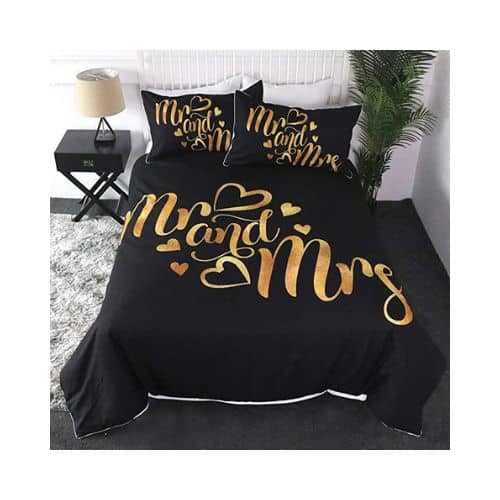 This one is guaranteed to bring a smile to the couple every time they hit the sac. it is a new look, a new feel for their matrimonial bed, a perfect way to signal a new page in their matrimonial journey. It will bring about fun memories and who knows, maybe another baby. Get it from Amazon
Luxury His And Hers Robe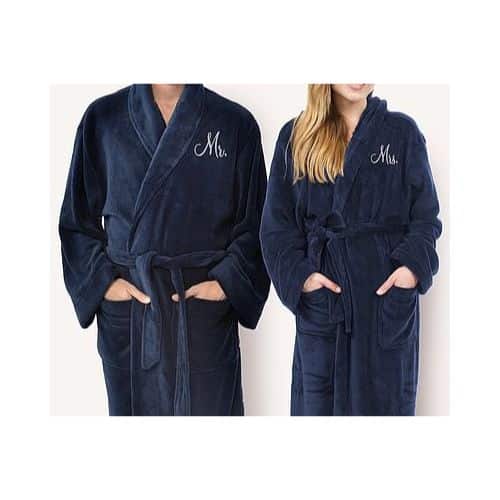 Another great way to sign off on the couple's tin anniversary is with this awesome robe set. They are soft, thick, and super comfortable. They can make anyone feel good about their anniversary even if the marriage is hitting the rocks. Engraved with Mr. and Mrs. Titles, they come in dozens of color combinations. Get it from Etsy
Matching holiday Pajamas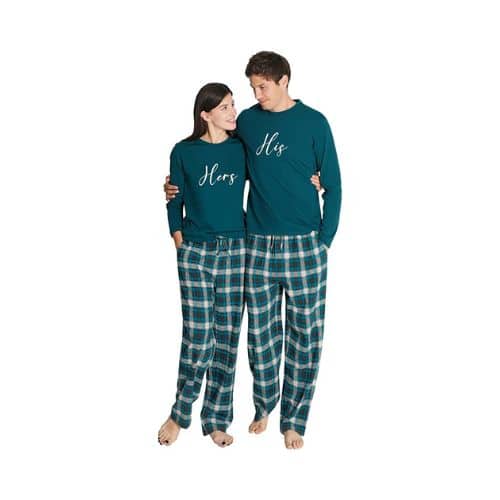 If their anniversary falls on a holiday, this gift will perfect the anniversary experience. Matching pajamas can be cheesy but they will surely bring in the anniversary mood. Binge — watching TV shows in these matching pajamas on a holiday anniversary will be a dream come true for the couple. Get it from Amazon

King and queen magnetic bracelets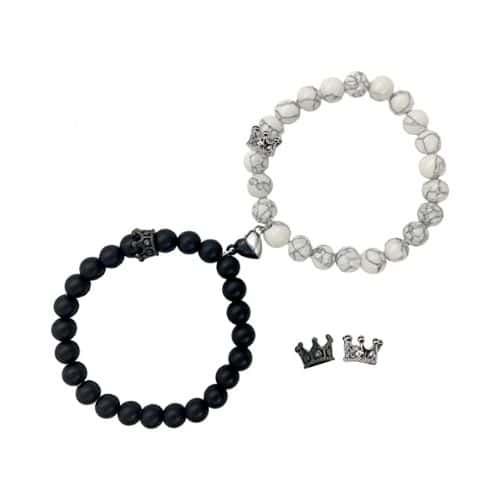 So you treasure the idea of being joined at the wrist to the love of your life but you're on a budget. Let's face it; surgeries are expensive. These magnetic bracelets should do the trick though. Beautifully colored in black and white, these bracelets have a strong force of attraction that pulls both halves of the heart together when close. It is a perfectly affordable gift and romantic gift. Get it from Amazon
Yin yang necklace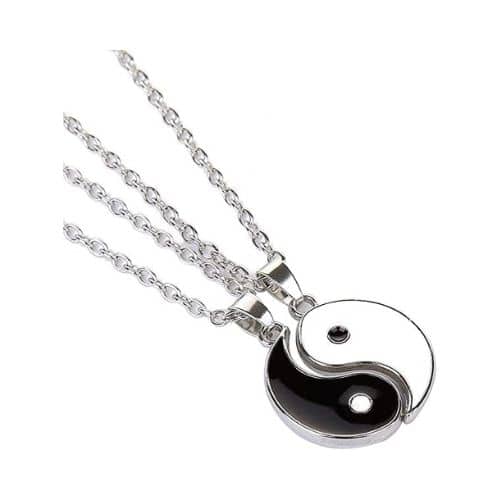 Yin and yang; the Chinese philosophy of masculine and feminine bond creating harmony and balance; is the perfect symbol for a couple's anniversary. This gift symbolizes just how complementary they are to each other. It is meant to be worn as a necklace; she takes the dark and he, the light, or vice versa. If the couple are fans of culture, this will ace their anniversary showdown. It is the combination of cool, affordable, and unique. Get it from Amazon
Rustic Picture frame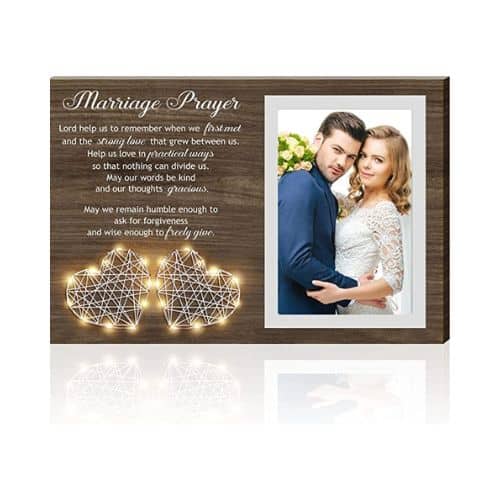 You're still not sure what to get on a budget. Try this rustic wooden frame. Every photo looks great on a wooden background. It is a great decoration for your wall or shelves and it comes with a marriage prayer to give some sentimental smiles. Super affordable, super decorative, it is an anniversary steal. Get it from Amazon
The Big Activity Book For Couples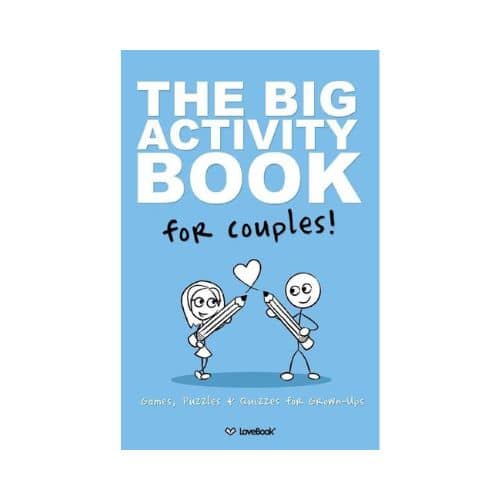 A supremely affordable way to spice up the life of a couple, this big activity book pools puzzles, quizzes, and more into one book for a super fun time. It is nice to binge — watch screens all day but occasionally, like on your anniversary, it would be nice to engage in games with couples and friends. It is an awesome way to bring couples closer together. Get it from Amazon

Skylight Digital Picture frame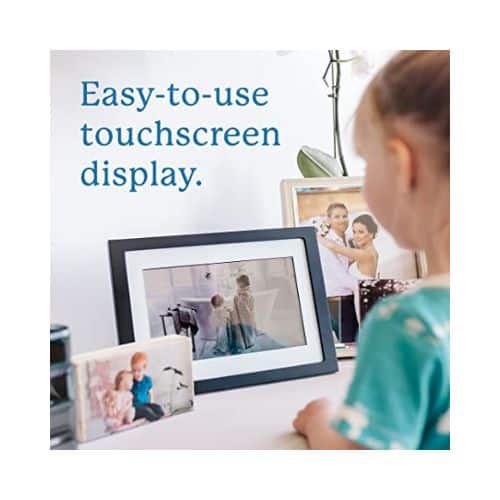 There's a reason this item is listed on amazon's choice. Typical picture frames only house one photo. This guy can display a thousand pictures. Usually bought with a SanDisk memory card as an accessory,  this item can display specific photos or when connected to Wi — Fi it can display emailed photos. No matter what anniversary it is, this gift presents the couple with a chance to display memories every day. It is a gift to treasure for years to come. Get it from Amazon
Owner Of Bae And Bae Hoodies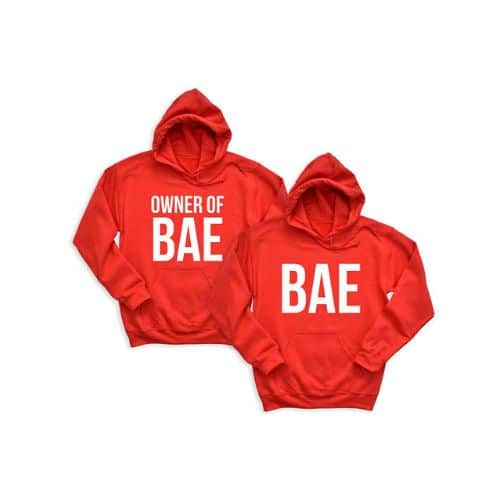 It doesn't get much cooler than matching hoodies. In a range of different colors, any couple of any age can show off their love in style.  Size is unisex so you do not have to bother about fittings. Try the green with Bae on your anniversary and be the envy of others. Get it from Etsy
OakiWay Infinity Love Candle Holder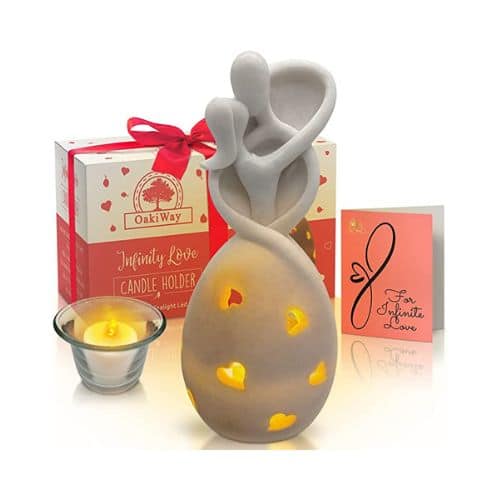 This amazingly cool candleholder is clearly anniversary material. The romantic design of a couple dancing and creating an infinity loop of love is absolutely creative and romantic. Made with high quality resin material, it also comes with a greeting card. Get it from Amazon
Touch activated long distance lamps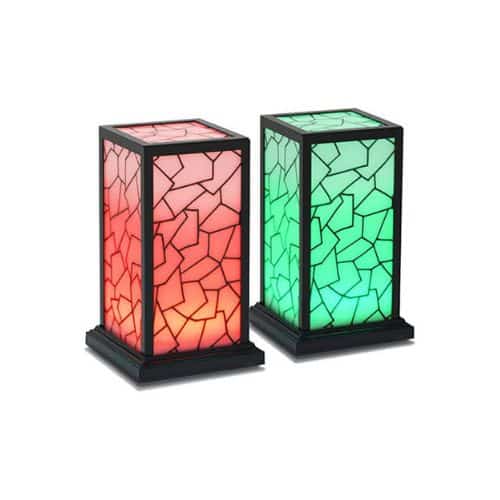 This is as magical a gift as one could hope for. These lamps connect to WiFi and then to each other so they are not burdened by distance. Whenever you touch one, the other automatically lights up. What better way to say I am thinking of you than to touch your lamp and have his light up too even when you are miles apart. Buy this and distance will only make the heart glow fonder. Get it from Amazon

A year of date night cards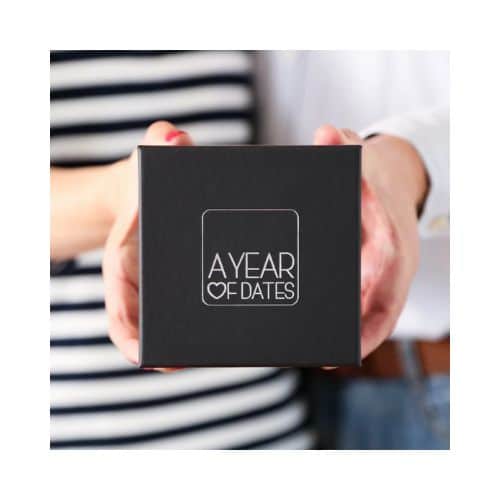 So the couple you have in mind to gift, seem to have everything. Well, here is something no one can have everything of: date nights. This gift pack brings a new, fun, and creative spark to a relationship. 52 envelopes, 52 great date night ideas for the 52 weeks in a year. Now, they have something to keep them glued to each other until the next anniversary. Get it from Etsy
Lock and key necklace set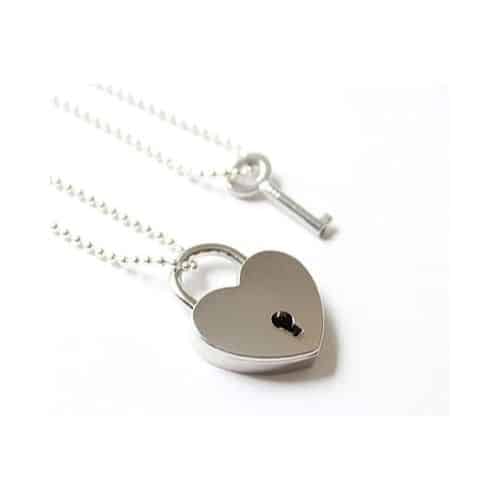 Holding the key to a person's heart does not get more romantically expressive than this. This perfect lock and key necklace set is a perfect match for the perfect couple. With this, they can remake their vows, this time locking hearts together forever. Get it from Etsy
Magnetic couple bracelet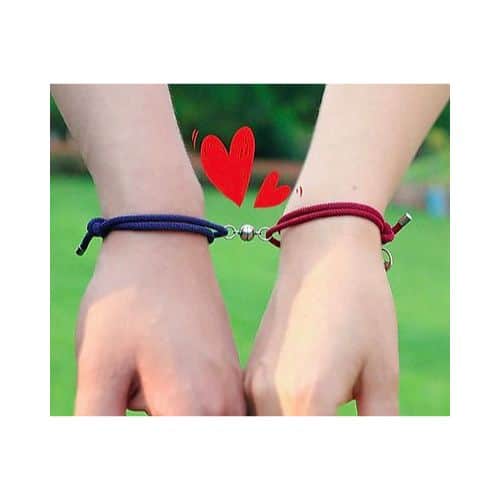 Brace yourself for this one. He wears one, she wears one, when close, the magnets attract, and voila! Romantic cuffs. The couple can now do more than just holding hands; they can stay cuffed at the wrist in any color of their choice. Get it from Etsy
Umbra Poise large jewelry tray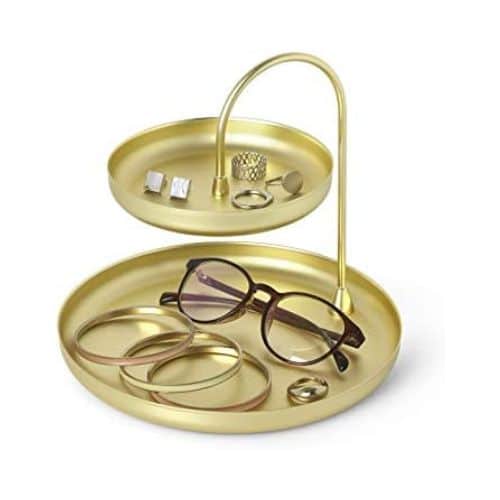 If they have everything, then let's give them a place to keep the jewelry. Gold plated with two trays, this item will give an entirely new feel to a couple's room. Such a visibly shiny object will always bring back memories of the anniversary. The big tray is hers by the way. Get it from Amazon
Matching mountain couple ring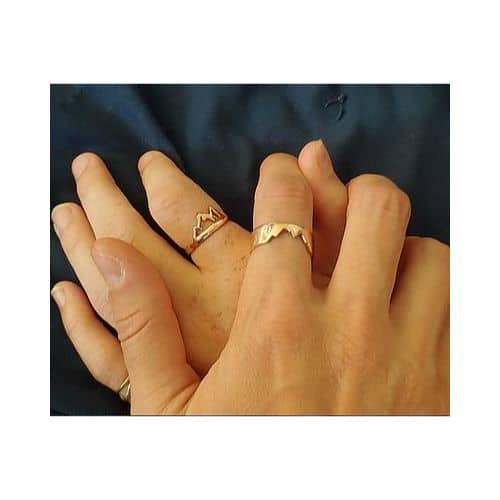 Having everything does not usually include an awesome matching mountain couple ring. As a perfect anniversary gift, it symbolizes all the mountains and hurdles the couple have had to surmount to get to where they are. Get it from Etsy
His and hers anchor bracelets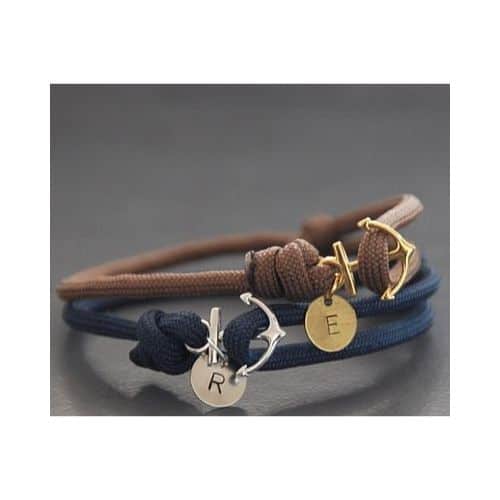 Anchors have a deeper meaning than what they are physically worth. They represent the depth of attachment. This bracelet, simple as it looks will have a significant impact on the depth of connection the couple feel. Get it from Etsy
The Two of Us: A Three-Year Couples Journal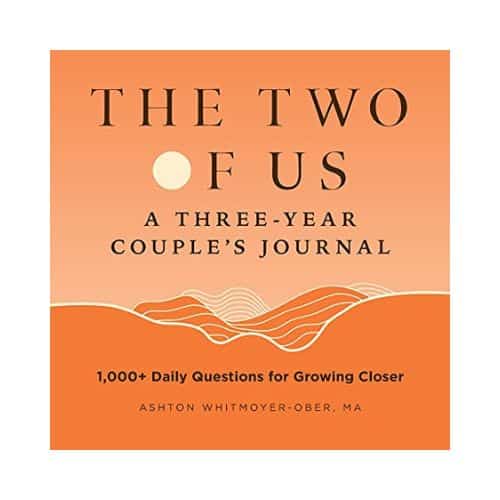 This journal takes the couple on a 3 — year journey of laughter, fun, and conversations. With deep questions, the couple can find out things they thought they knew about each other, build deeper connections and maintain a healthy relationship. With this, the anniversaries will get sweeter and there will be a lot more to reminisce about. Get it from Amazon
Himalayan Salt lamp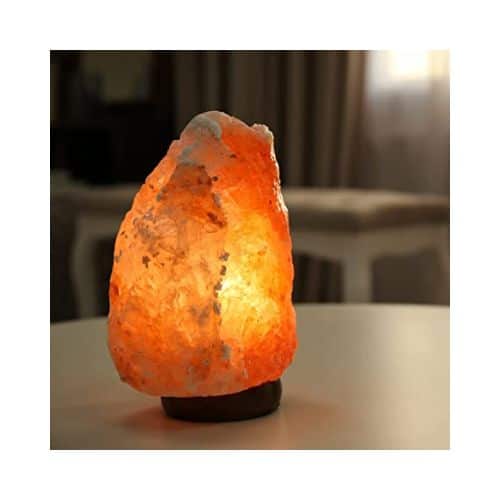 I bet they do not have a Himalayan Salt Lamp. Whatever the anniversary year may be, this is a super warm way to give the couple's home the anniversary feel. Made of fine crystal, it creates a romantic and restful atmosphere for couples. Get it from Amazon

Our gift to you, the chance to make the holidays memorable for your secret Santa.
Here are some of our favorite picks for the ultimate cheese lover.
No idea what to get for your preggers during their journey? We've got you covered!
We keep track of fun holidays and special moments on the cultural calendar — giving you exciting activities, deals, local events, brand promotions, and other exciting ways to celebrate.
Holiday survey data is powered by TOP Agency