Megan Young's "invisible crown" stays on when she's doing the things she loves.
Megan Young is a breath of fresh air in an industry prone to rampant rumors, saucy scandals, and problematic personalities.

Megan continues to shine brightly in her almost 20 years in showbiz with her go-go spirit to get the job done in the best way possible.
Down-to-earth and unpretentious, this former beauty queen-slash-actress-slash-gamer-slash-streamer has always been a cut above the rest.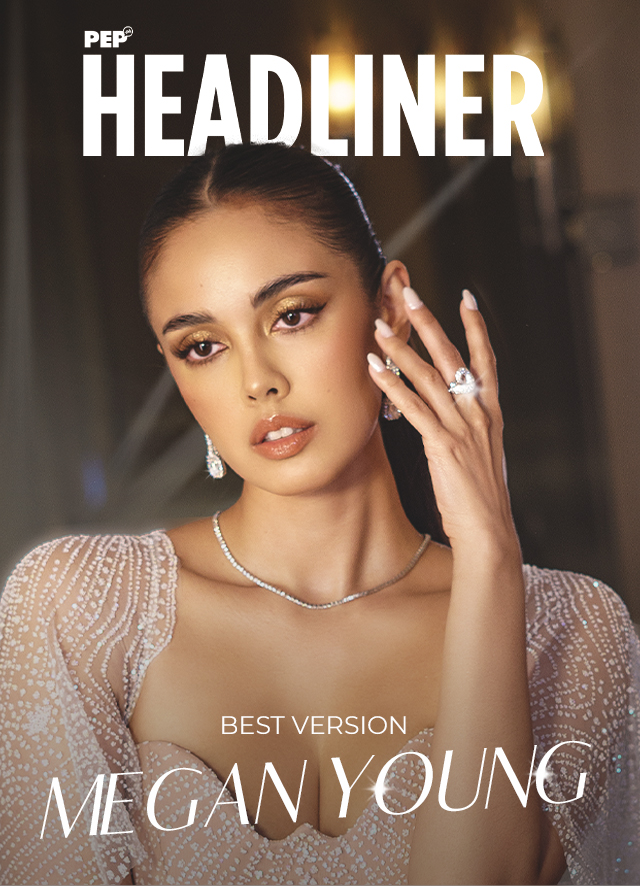 Now 32, Megan admits that it was her husband Mikael Daez—her "Fofo"—who has helped bring out the best in herself.
She tells PEP.ph (Philippine Entertainment Portal), "Being strong and independent didn't really come naturally to me. I was very dependent on my parents growing up,
"And even at the beginning of my relationship with Mikael, I'd say I was very dependent on him. (We hear him shouting "Super!" from the background somewhere.)
"He taught me that to be better as a couple, we need to be better individually, and he showed me that I should love myself first and foremost."
And thus, she resolves to give back "buong love ko sa kanya."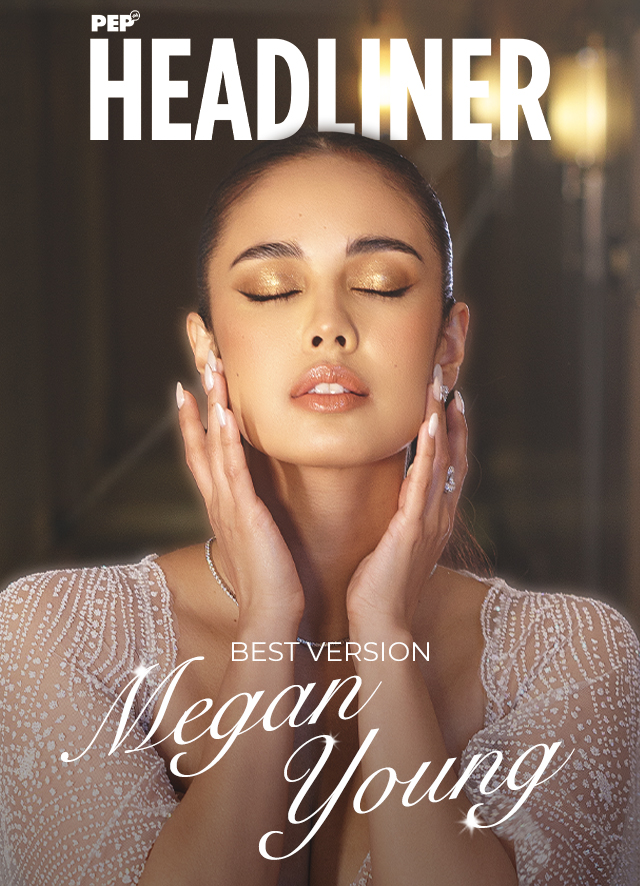 Megan and Mikael tied the knot in 2020, after being in relationship for many years and a long engagement of six years.
And so for Megan, marriage has not been that much of a life shift as it probably has been for others.
"I would say that the early years of my married life with Mikael is nothing different from when we were dating as boyfriend and girlfriend, since we were boyfriend and girlfriend for nine years before getting married.
"I feel like nothing has changed, kasi when we were engaged pa lang, we already had this sort of commitment to our relationship.
"And the way that we treated each other is that we would treat it as if we were already married.
"So kahit iyong galawan namin, iyong decision-making namin, parang mag-asawa na kami."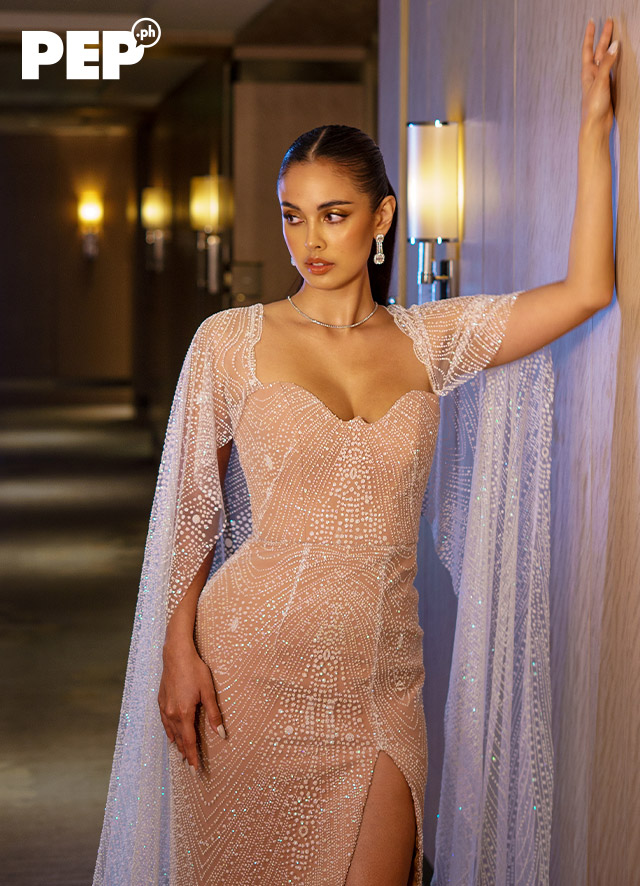 As with any healthy relationship, their dynamic is based on respecting each other's spaces while finding common ground in things and activities they both love.
"Mikael likes sports. He likes basketball," Megan shares.
"Ako naman, I like playing different kinds of games. I like K-pop.
"We support each other with each of our hobbies and each of the things that we like, which makes it great.
"Kasi at least na-e-enjoy namin iyon, and we enjoy it together at some point."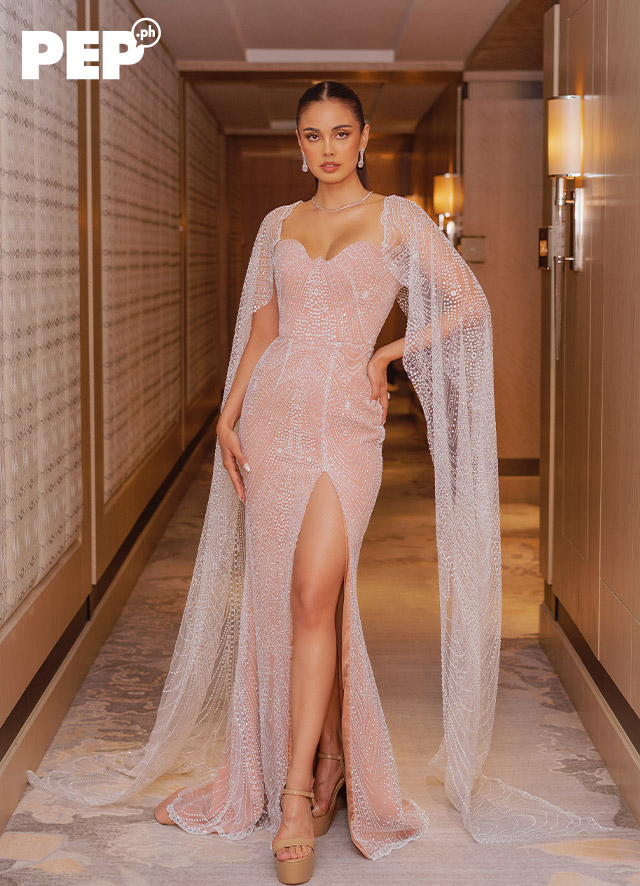 She highlights the importance of each other's quiet time.
"If he wants to go to his corner and enjoy his basketball news or his basketball podcast, okay lang, and then I'll be in my corner enjoying the K-pop music that I like.
"I think that helps us grow as individuals kasi we're able to keep our own identity, and, at the same time, after we do the individual stuff that we like, we do the things that we enjoy together."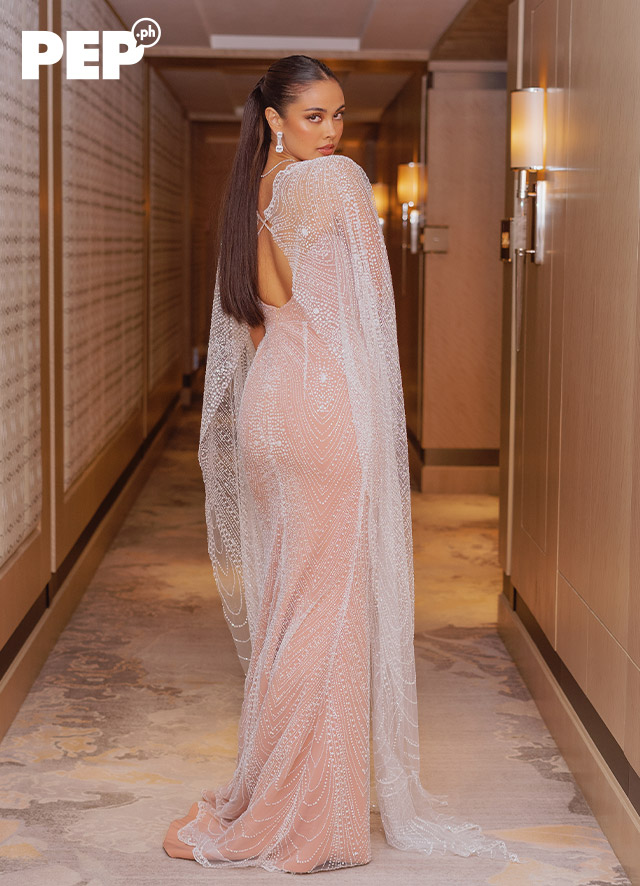 As a celebrity, getting glammed up is part of the job, and if the recent GMA Gala Night is any proof, Megan definitely knows how to work it.
Beyond the limelight, however, her life is the complete opposite of what people see on the red carpet.
"Behind the scenes, I just love staying at home. I'm a big homebody.
I love staying at home with my pets and Fofo and playing video games. That's what makes me happy.
"Oh, and making coffee!"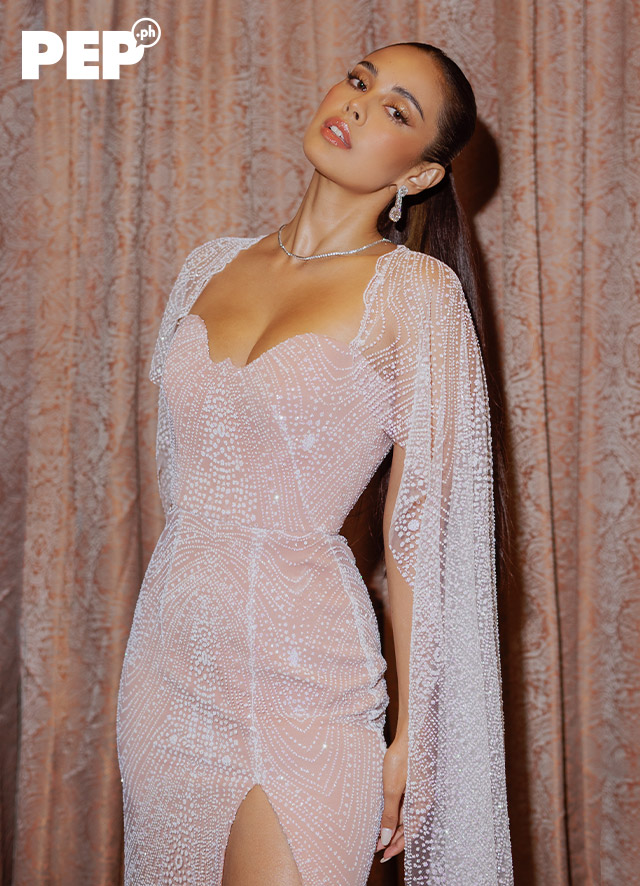 She adds that while the Miss World crown has long been passed on, she wears an "invisible crown" during comfortable moments, such as having a cuppa with her husband.
"When I'm home, it has to definitely be when I'm making coffee for Fofo."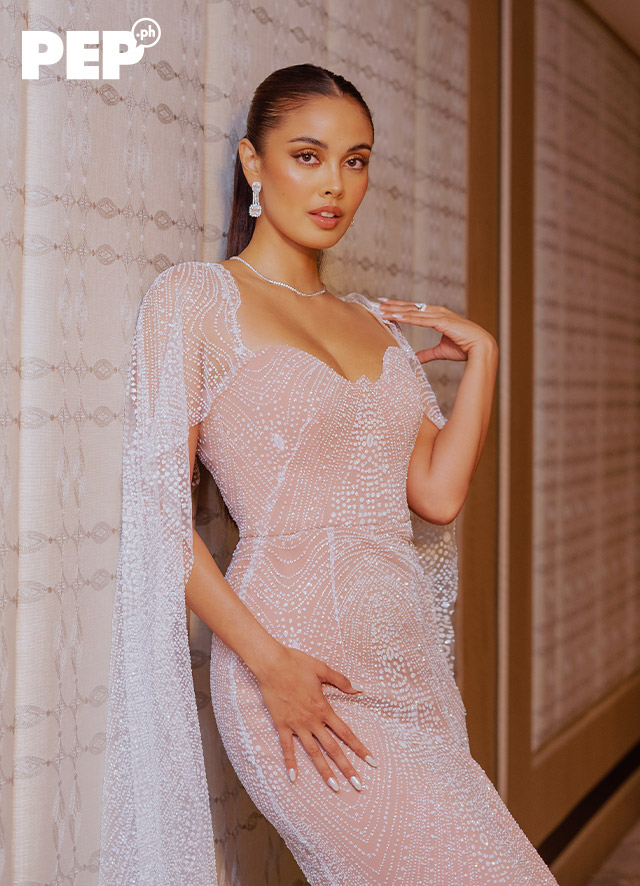 Coffee is a huge part of the couple's daily routine, so much so that the habit is regularly featured in Mikael's vlog.
"I feel like it's second nature to me na gumawa ng kape, so kahit nakapikit ako kaya kong gawin."
The "invisible crown"—times when she feels she's at her most confident—also stays on when she does other things that she loves.
"When it's at work, I feel very comfortable when it has something to do with… I guess iyong pagiging beauty queen ko kasi that's where I'm most comfortable.
"When it comes to my interests, I feel comfortable when I'm playing my games.
"Although before, hindi ako masyadong komportable doon kasi natakot ako before sa sasabihin ng ibang tao sa akin, na may judgement tungkol sa pagiging gamer ko.
"But now that people have seen it in a different light, I'm able to show people that I use during my downtime, that it's something that relaxes me."


For all the confidence that it takes to be a celebrity and a crowned beauty queen, Megan shares there have also been times when her belief in herself was shaken.
"I think all of us have a point where we think or that we feel that we are not enough.
"And I think that happens the most when we compare ourselves to other people," she says, admitting it has been that way with her in the past.
"When I was much younger, I would do that a lot, and I would think 'Why don't I get things that other people do?' 'Why is it that we have the same amount of effort yet the result is different?' And that's when I start feeling that I'm not enough."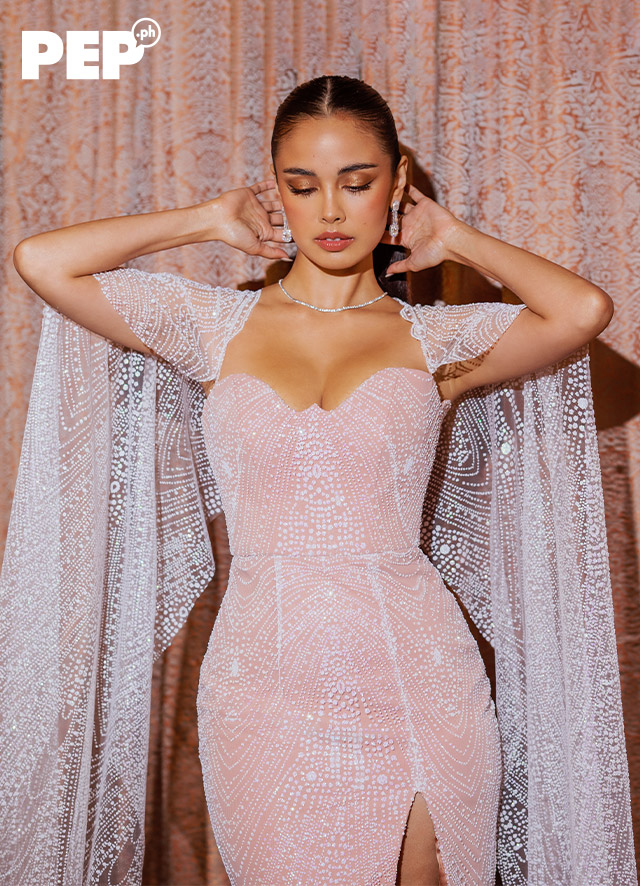 Through the years, she has learned that focusing on herself was the key to learning to trust her own abilities.
Megan explains, "That's where the strength and independence come in. When you start thinking, 'Okay, this is me. I'm different. I'm unique.'
"And even if we do the same thing, I've come to accept that the results may not always be the same, and I'll be fine with that.
"I guess it's realizing that along the way, there are always going to be challenges.
"You're going to have a hard time, but it's about what you do with it in the end."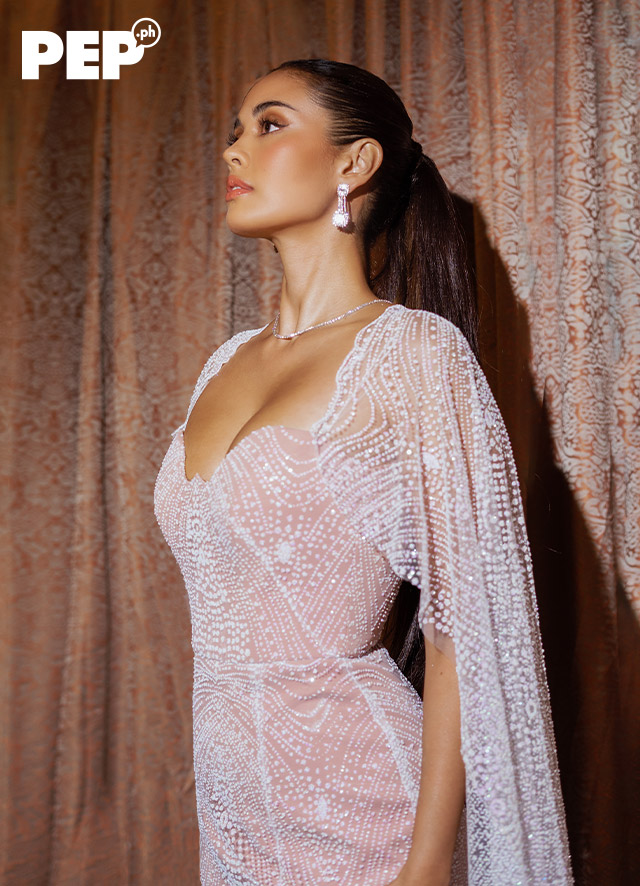 More at ease with herself than ever, Megan is continuing to pursue a career on stream and on TV.
The pandemic has pushed her to start streaming her game playthroughs, and she has since fallen in love with it.
"That's something that I really, really enjoy, and when I did it, it was something that I just wanted to have fun with," she says.
"I didn't think that it would actually become part of my career. I didn't think that I would be able to put 'gamer' or 'streamer' on my list of occupations.
"But I'm happy that I was able to do that, and it's something that I'm able to do up until now."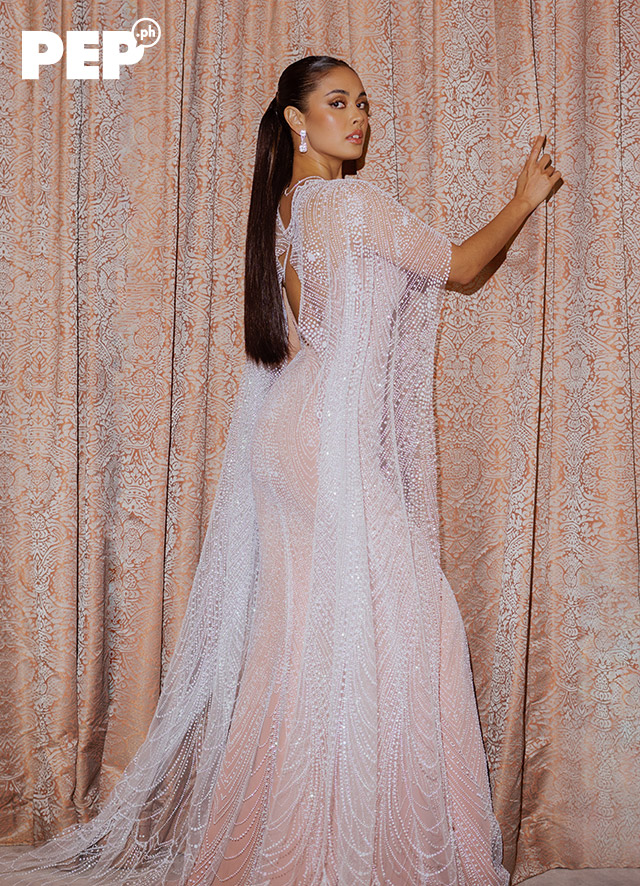 Megan is also looking forward to more acting and hosting projects with GMA-7.
"Yes, long teleseryes. Hopefully with Fofo!"
Beauty titles may come and go, but Megan who has always been honest and true has and will always be a queen.
With a career that offers her so many possibilities, she has learned that happiness and success boils down to loving oneself:
"I embraced more of who I was and the things that I liked."
And with that, she deserves to be crowned queen of hearts and hearth.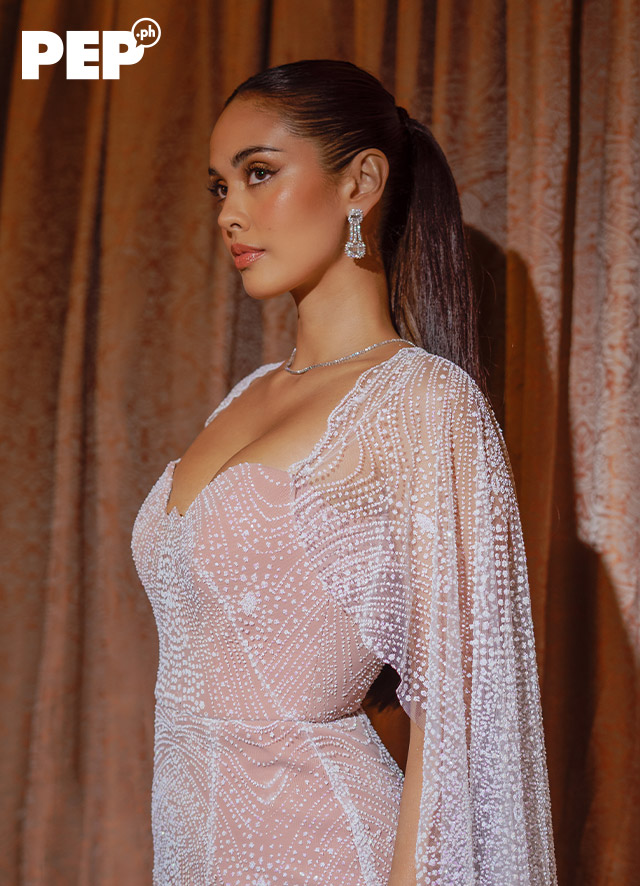 PRODUCTION CREDITS:
PRODUCER: Rachelle Siazon
CO-PRODUCER: Nikko Tuazon
CREATIVE DIRECTOR: Igi Talao
PHOTOGRAPHER: Stephen Capuchino
STYLIST: Adrianne Concepcion
GOWN: Boom Sason
SHOES: MX Studio
JEWELRY: DiaGold Jewelry
MAKE-UP: Anthea Bueno
HAIRSTYLIST: Valerie Corpuz
VIDEO PRODUCERS: Rommel Llanes, Tad Payomo III, John Henri Mariano
SPECIAL THANKS: Marian Domingo of GMA Corporate Affairs, Chester Singian of Sparkle


READ MORE:
Featured Searches:
We use cookies to ensure you get the best experience on PEP.ph. By continued use, you agree to our privacy policy and accept our use of such cookies. Find out more here.