Cover Story: Rasri "Margie" Balenciaga Chirathivat on the Joys of Becoming a Wife and Mother – Prestige Online Thailand
Marrying into one of Thailand's most prominent families has completely transformed the life of this successful actress, model and digital media maven, also bringing the roles of loving wife and doting mother to twins into play. In conversation with Atiya Achakulwisut, Margie opens up about how she balances it all masterfully with her go-with-the-flow attitude.
"I think I am quite lucky. I am happy with what I have now, and I don't need anything more," says Rasri "Margie" Balenciaga Chirathivat amidst the sounds of her three-year-old twins – son Rakorn and daughter Passara – singing and trying to convince their mommy to play with them.
An accomplished actress, Margie has starred in more than 20 TV series and won over a dozen awards during her 18-year career in the entertainment business. As the digital media industry took off, this now 31-year-old rode on its wave and reinvented herself as a YouTuber, producing 'Mindset TV' which features the reality show Pok-Kee On the Run (which she co-hosts with husband Passarakorn "Pok" Chirathivat). Their channel has more than 2.6 million subscribers and the couple's reality show is now in its fourth season.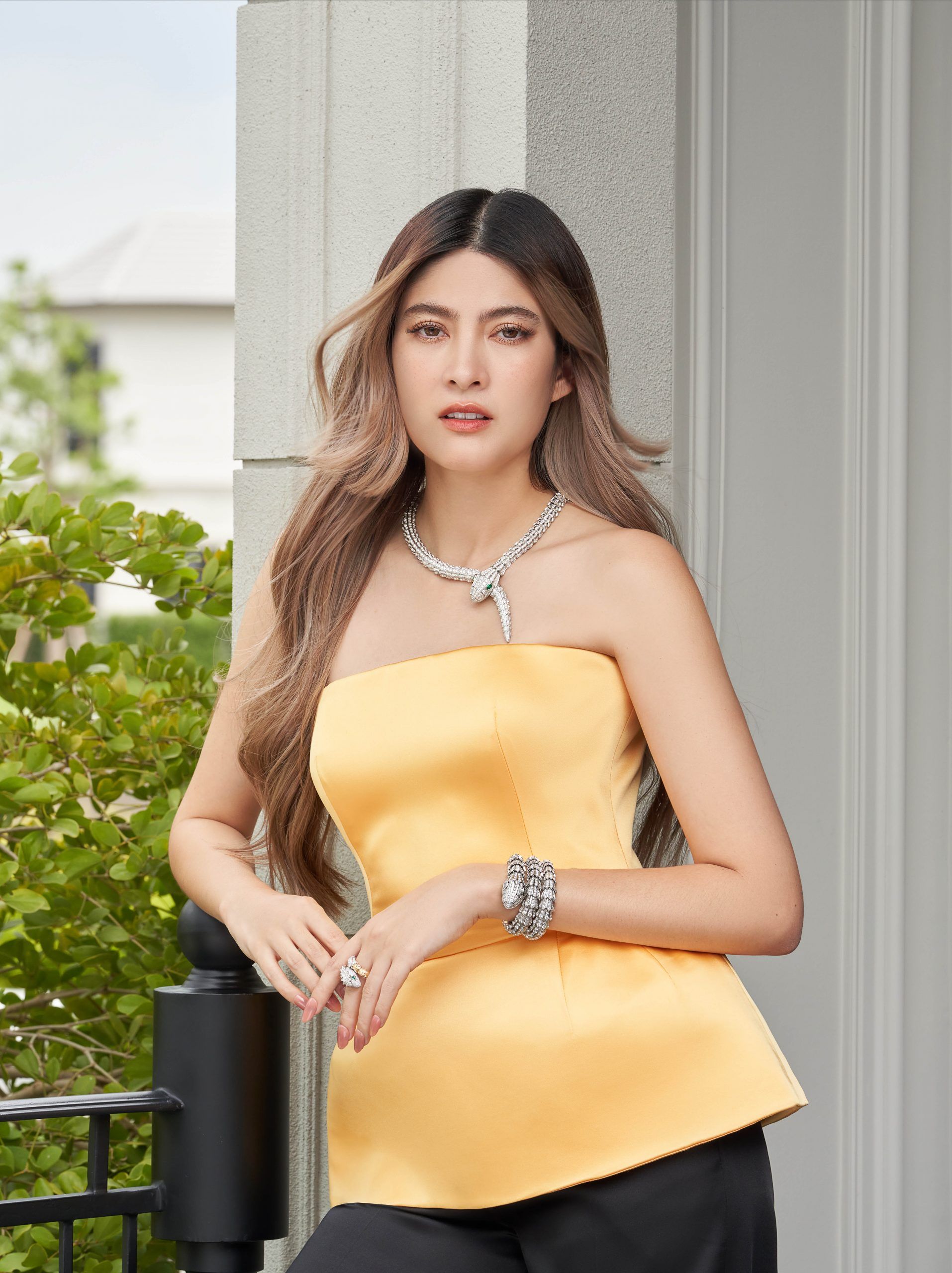 Margie's marriage five years ago to Pok, the youngest son of tycoon Suthikiati Chirathivat and former Miss Universe Apasra Hongsakula, ushered her into the spotlight along with one of Thailand's wealthiest families, often earning her such labels as "billionaire's wife" or "hi-so daughter-in- law" in the news. She takes it in her stride, however, acknowledging the "luck", while creating her own "happiness".
"I am an easygoing person, but there are pros and cons. My easygoing personality means I don't always keep things in order, nor am I that well-organised," she admits. "But the good thing is flexibility. I don't get worked up if things don't go as planned."
Her character stands in stark contrast to that of her husband, who prefers things to be precise. "He's more rigorous. He's not okay if things go out of plan," she shares. What has held them together – probably one of the keys to their perfect partnership both at home and professionally – is understanding and respect.
"It's not because we are similar in character that we can live together happily. It's because I understand who he is, and he knows who I am. We also realise that people coming from different backgrounds and upbringings are different. If we can't accept the differences, then it's the end of the story."


This clear-cut rationale and go-with-the- flow attitude featured prominently in Margie's journey from a young, sporty girl alternating her time between Thailand and Spain – where her late father Daniel called home – to her debut as a model, then rising-star actress. Her life took another turn after her talk-of-the-town marriage to Pok, an heir to the multi-billion-baht Central Group who has carved out his own career as a rapper.
"I admire that he is driven. He not only has the passion to pursue his calling, but he's also determined enough to keep going," Margie says, noting that Pok didn't have it easy paving his own path in a creative field – worlds apart from his family's well-established retail and hotel empire. "You cannot buy fame in the music or entertainment industry. You cannot use connections either. You can up your ad spending, but if people don't like you, they won't support you.
"I see how he has made an immense effort for his dream," she continues. "Not all the songs could become a hit. He must have tried for eight or nine years before people started to recognise him as a rapper, and not just an heir to the Central Group."
Can Margie share any tips for a happy marriage? "Choose well," she says, adding that she doesn't believe in "fixing up" your partner after tying the knot. "People come in a combo set and most of us have settled into our personality long before we get married. If you take the plunge conditionally, with an idea to pick and choose or edit the other person's behaviour afterwards, that can be difficult."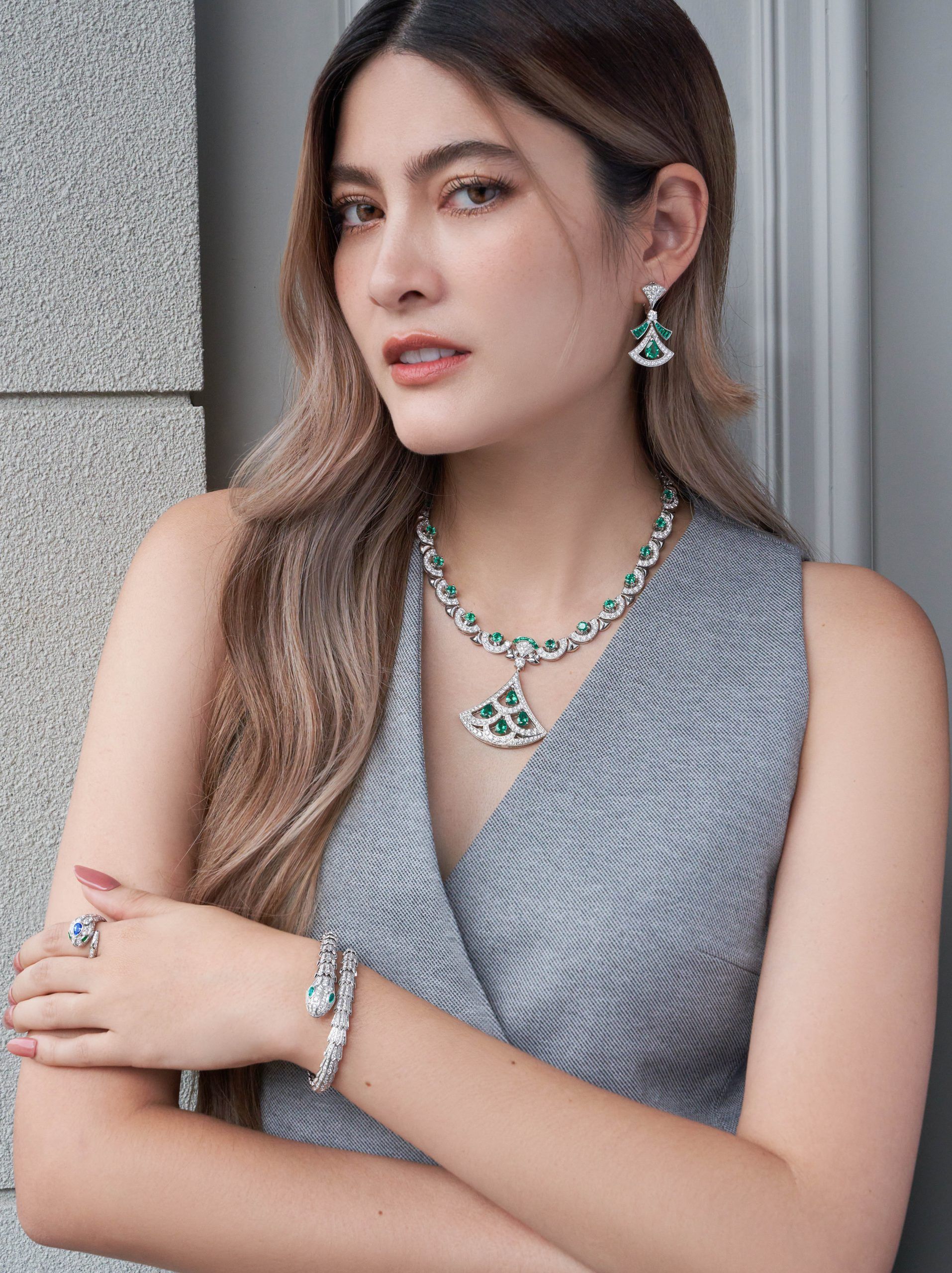 Motherhood marked another major milestone, and her recent move into the family's suburban, 18-rai estate by the Chao Phraya River reflects another change in priority as a new chapter in life unfolds. "There's lots of space for the children to run around here, and plenty of schools with big sports fields and facilities. Since Pok and I do not work regular office hours, we can choose to go into town when traffic is light. If I have an early morning function, I can spend the night at our downtown condo. This arrangement is suitable for everyone."
The couple's decision to start a family came about a year into the marriage. "I thought it was about time to have kids. I was settled in the relationship, I was not that young anymore and, more importantly, I thought I was at an age where I could raise and groom another human being… or two," she smiles.
Her willingness to roll along with what life has to offer, means Margie is not the kind of person to compose a list and tick all the boxes in order to feel ready for something. "When additional tasks come in, we adapt," she says. Motherhood, meanwhile, has brought with it another set of duties, so Margie learned to multitask. The space that once belonged to her must now be shared.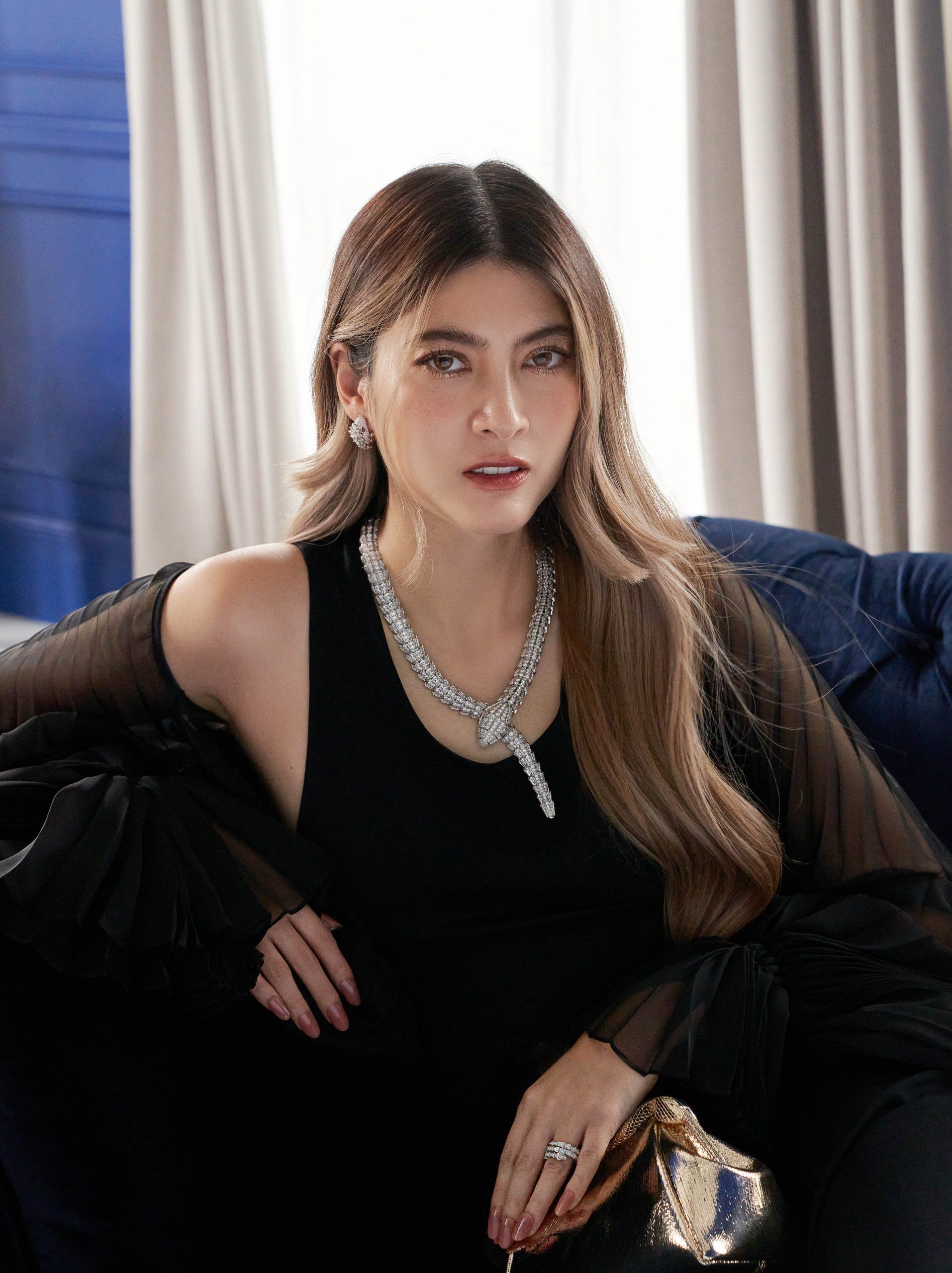 "Before, I might pack two suitcases of stuff when travelling, but now one and a half suitcases would be for my twins, with only half a suitcase left for me!"
On the subject of her twins, this proud mom points out that they have developedvery unique personalities. "Generally, my daughter is more like me, while my son leans more towards his father – he likes to sing, for instance. One is talkative, the other athletic. One likes to hatch plans, while the other behaves more innocently.
Motherhood has also taught her the importance of listening, and she emphasises that it's crucial to pay attention to children to see who they really are. "They may be my children but it's not a given that they will take after me. They may not behave like their father either. Essentially, they are their own persons."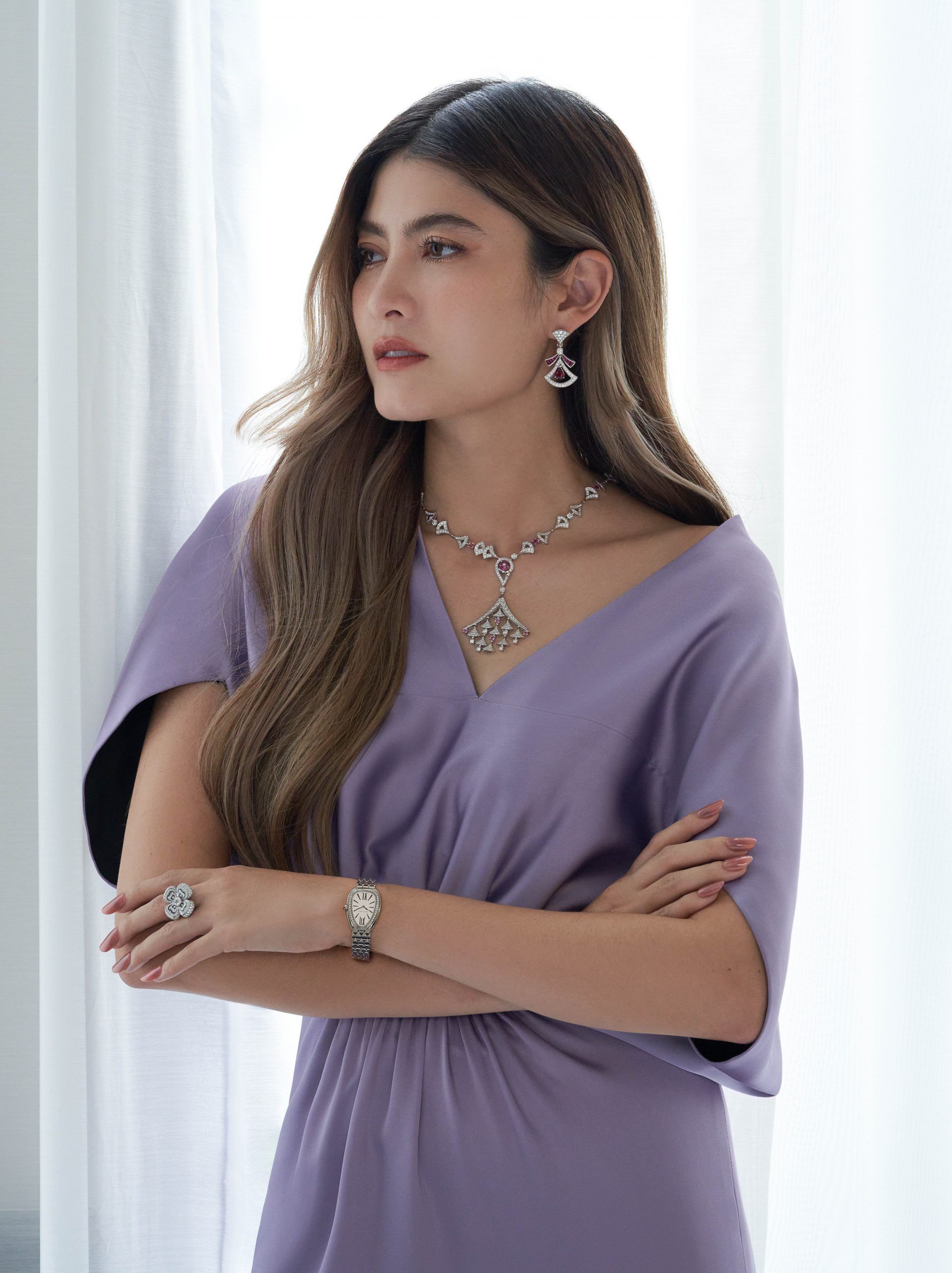 If anyone should know about becoming their own person, it's Margie. She started her career in the limelight at 14, appearing in commercials, while her first TV series was the 2006 action drama Kularb Tud Pet (Rose and Diamond). "I enjoyed doing action series more than those that required long speeches. I'm not good with memorising scripts. It's my weakest link. If I had to speak more than two lines, I would be in trouble," she recalls.
Given the choice, she'd prefer a comedy role. Tear-jerking dramas are definitely not for her. "They demand too much energy. I also feel like I have shed enough tears for something that does not have to do with me. At this point in my life, I can't imagine myself crying from 7am to 10pm anymore," she laughs.
Her high school years saw her attending the Modern International School Bangkok, after which she earned a Bachelor's degree in Business Administration, with a major in hotel and tourism management, from ABAC. And although she didn't have a chance to apply her knowledge in the relevant profession, what she learned did not go to waste.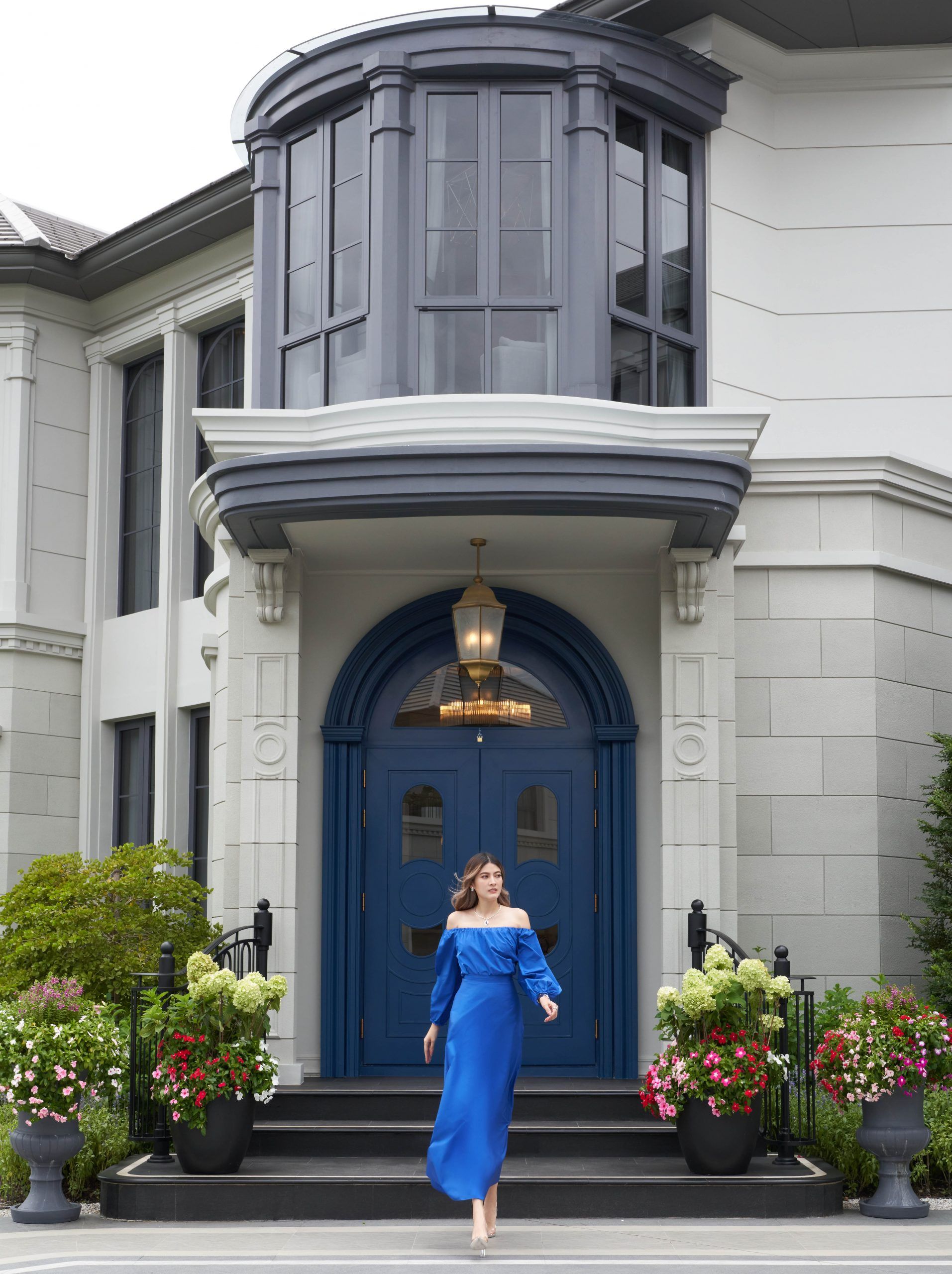 "I just converted the product to myself, Product Margie," she says. "I thought about how I could differentiate myself in the market. My strength is: satisfaction guaranteed. If you hire me, I assure good results. I can blend in easily. I am not demanding or prone to problems."
She's also vigilant in developing Product Margie. She monitors public feedback – what they like or don't like about her – and has made an effort to take care of her appearance. "When I was young, I was athletic. I played sports every day and didn't care that much about my skin or beauty routine. Now, I visit beauty clinics and make sure that my face, hair and outfits look good."
Since her father passed away more than a decade ago, Margie has spent most of her time in Thailand. She has a chummy relationship with her younger sister Marina, but only since they've become grown-ups. "We are six years apart so there was a generation gap. When I was a teenager watching MTV, she was a nine-year-old watching cartoons." As the sisters matured, the age gap closed down, and now they share a similar lifestyle and fashion sense, which allows them to hang out together happily.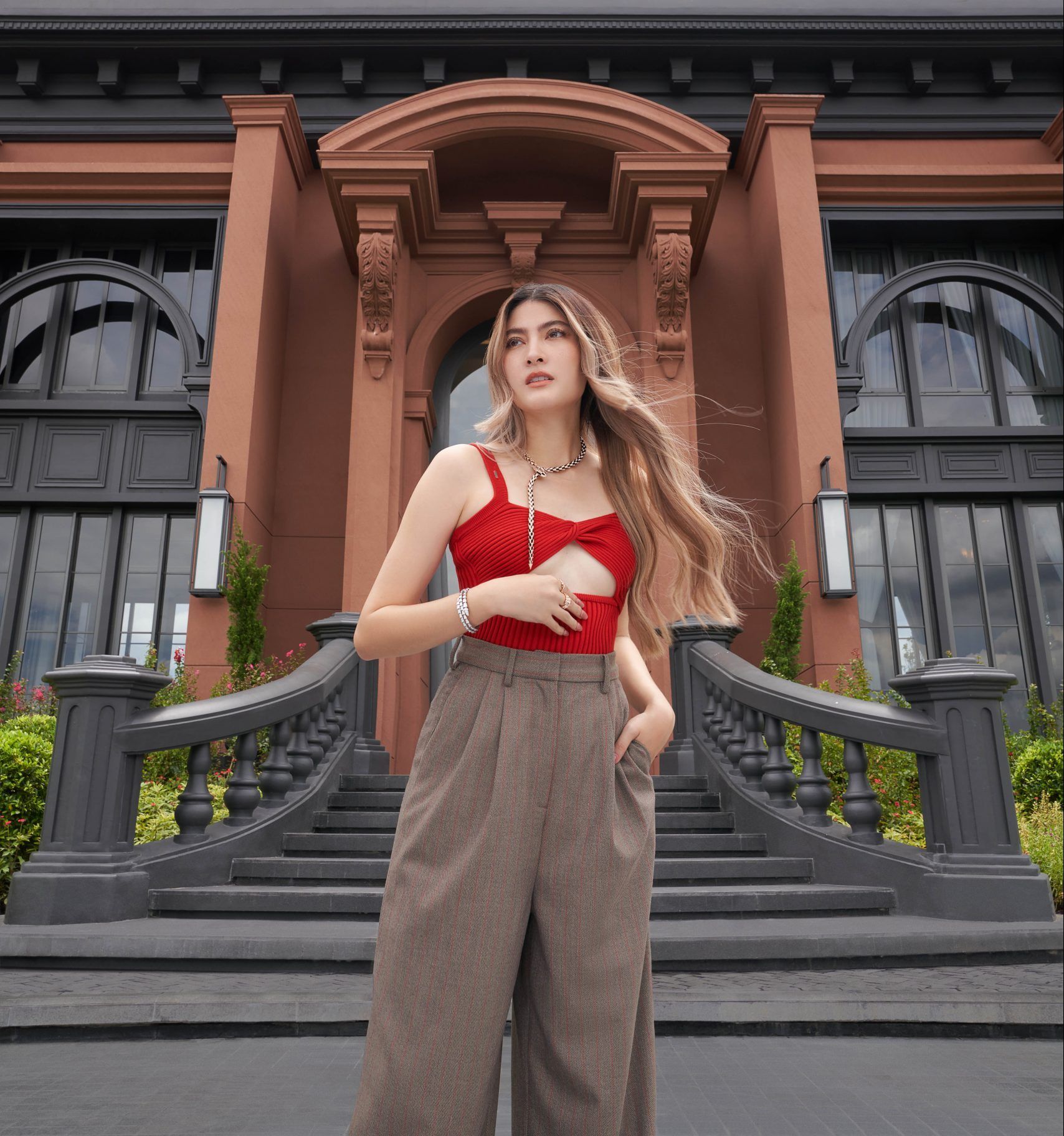 When it comes to her own style, Margie says she is still into sporty looks, but has expanded her range to fit different occasions. "I'm not 18 anymore, so I usually have a blazer ready," she says, describing her mix-and-match approach. "I don't stick to a single look book. I can go casual or sophisticated when the situation demands."
Margie's preferred brands are Alexander Wang, Celine, Jack Mouse, and Loewe, to name but a few. Her definition of "luxury" is something that stands the test of time, whose value is perpetual. And when it comes to jewellery, she's developed particular liking for necklaces, earrings, and bracelets – in that order – with the luxury Italian brand Bulgari being one of her preferred choices.
"My favourite pieces are those with simpler designs, which can be worn with several styles. The go-to colour is pink gold. In terms of design, and the Serpenti Viper and Bzero1 collections are particularly attractive to me."
For Margie, Bulgari embodies the very sense of timelessness. With its magnificent design and excellent craftsmanship, their jewellery never goes out of fashion. The items are versatile enough for her to share with other family members, and more than worthy of becoming family heirlooms. When she thinks of Bulgari, she envisions the Serpenti motif.
"It's mesmerising! This is a sensual, seductive design. Its powerful form commands people's attention, compelling them to 'look at me and be enamoured.' It's very alluring."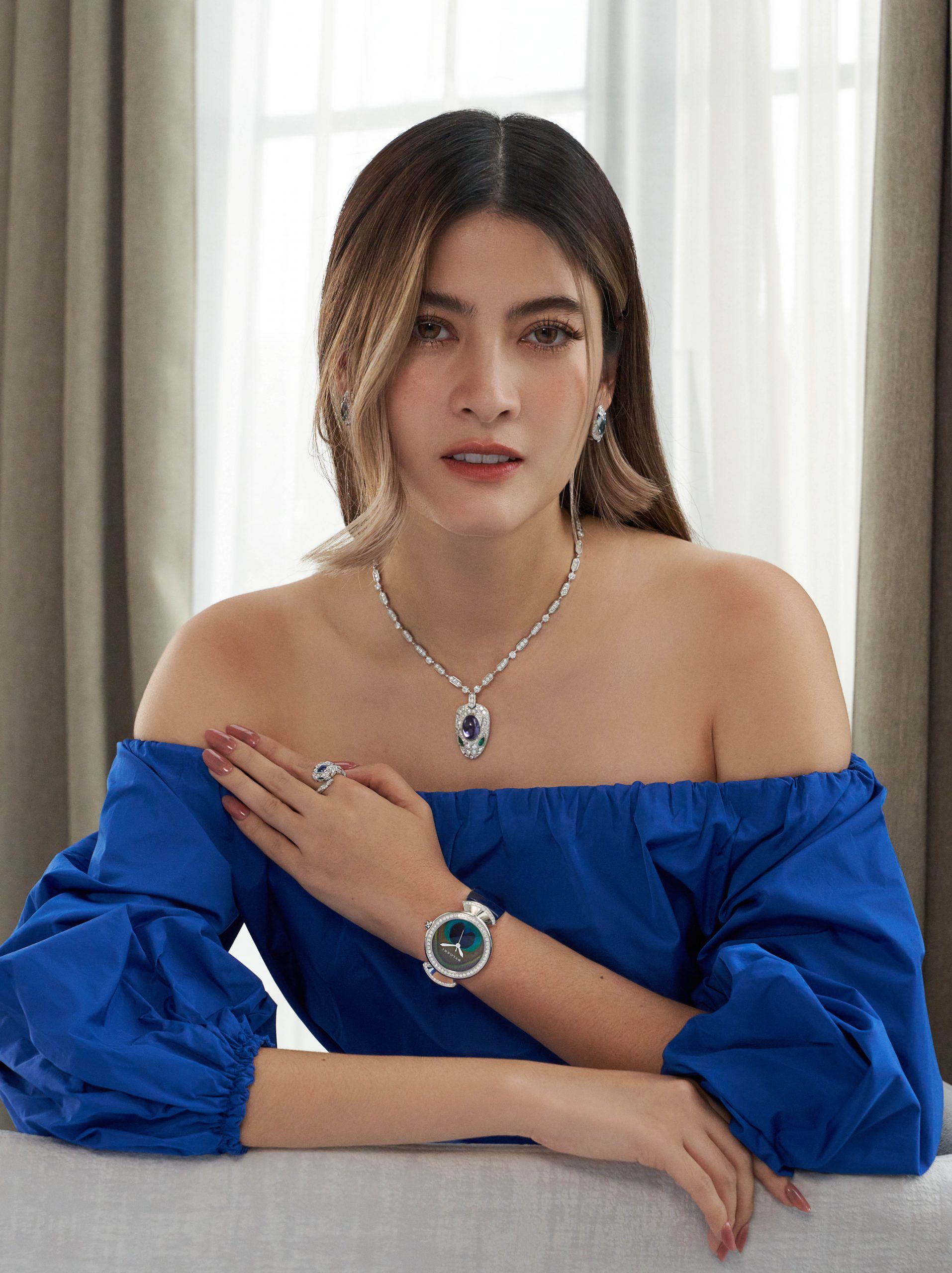 While travelling with the family is her passion, Margie reveals that her ultimate indulgence is watching movies. "This is the only thing I would do when stressed. Movies help me relax completely. When I watch movies, whether in the theatre or on TV, I lose myself. I stop thinking about anything that's bothering me."
As for Margie's own acting career, she has returned this year – after a three-year hiatus – to the TV screen in Channel 3's romantic comedy Mommy I Love You. It's an impressive comeback, but it doesn't mean she's setting her sights on multiple milestones for the future. In fact, she doesn't dwell that much on ambition, whether professionally or personally.
"I would rather like to have quality time and to find joy each day," she says. "I realise that no one can be free from troubles throughout their life, so I tried to set my mind on a relaxed mode and focus on positive energy. Let's find happiness in simple things. I think what I am trying to say is while I can't control events around me, I wish my mind would be a strong enough fortress to cope with them."
She has the same wish for her children. "I'd like to see them grow up to be strong and healthy, physically and mentally. They have been a blessing for me so far. They are easy to live with. They are open to communication. They smile often, and give out a positive vibe. I could not ask for more."
Photographer: Aekarat Ubonsri
Photographer's Assistants: Amnaj Waimalee & Watchara Chuapar
Stylist: Arthit Chuenkamolpan
Stylist's Assistant: Prok Maksuwan
Makeup Artist: Nuchata Sukkang
Hair Stylist: Manaswee Kipisut
Editorial Coordinator: Kanyaphat Somwong
Location: Narasiri Krungthep Kreetha
Yes, I agree to the Privacy Policy
Thank you for your subscription.
Subscribe to our newsletter to get the latest updates.
Thank you for your subscription.